1988 – Former Lismore Heritage Centre interior display
---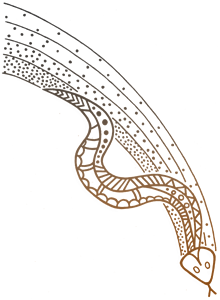 Having worked with leading Italian advertising agencies, Alfredo had the opportunity to design commercial displays for shop fronts and industrial fairs of well renowned firms. When opportunity arose in 1988 to design the first display for the newly built "Lismore Heritage Centre" (the commission was received with great enthusiasm and commitment).

The brief was simple "design a display reflecting the great variety of culture & heritage which shaped this area (Northern Rivers of NSW)". Amongst the many challenges for the establishment of this display were, the time frame constraints to complete the project, the nearly nonexistent budget allocation, the extremely difficult task to convince the Lismore City Council, the local fundraising Club (which initiated the building concept) and a plethora of "I know better" somewhat involved individuals, that the design was workable with involvement of local organisations.

Beside all of that we would take into account that 1988 was the anniversary of the Bicentennial Year since the English asserted themselves into the Australian Continent, so there was a need to ascertain and emphasise the uninterrupted presence of a strong local Aboriginal culture that shaped this area for thousands of years.

Alfredo Bonanno and Annie Hart were assigned an incredibly grueling task of facilitating enlistment of the larger community, to offer volunteer support with a "hands on" approach.

In spite of the difficulties, this project turned out to be a great success with an overwhelming and outstanding community input; it was an unusual project that pulled people together, from so many different walks of life, into one single gigantic craft.

Be warned the following video originally was recorded on VCS cassette; the transition to digital Flash movie has highlighted the imperfections of an aged tape.


















This 1988 short video is about the design and construction of the first interior display for the newly built Lismore Heritage Centre. The theme of the display was a journey through time set in the Northern Rivers of New South Wales starting with the Dreamtime to present day events which shaped this region and the people living in it.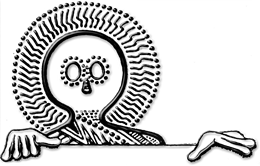 All the references to Dreamtime, history, cultures, environment, arts have been thoroughly researched, and when needed, we double checked with the local elders, organisations, government bodies and a great variety of experts and local artists.