Promotion Bites current web sites
---

Vocational Services: Services on career profiling & job re-assignment
Vocational Services has developed a strong and reliable process of identification and management of career change. I call this process Career Profiles and it allows me to highlight a person's transferable skills, experience, work preferences & personality.
Web Address: www.careerprofiles.com.au
---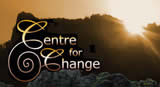 Centre for Change:
assisting transformation within the individual
The Centre for Change is a meeting place where people can come together for mutual support and encouragement for the creation of a New Pattern for Living, a harmonious Earth culture for the coming Age.
Web Address:
www.centreforchange.net
---

Colour Art Cards:
Greeting cards, Art Prints, Original Art
Wholesale Greeting Cards, Art Prints and Original Art. Made in Australia from the fine art painting, drawing and photography by Josephine Window.
Web Address:
www.colourartcards.com.au
---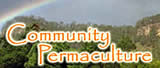 Community Permaculture:
designing for sustainability and resilience
Community Permaculture is a collection of passionate and experienced environmentalists, educators and permaculture practitioners. Our training centre is based at Billen Cliffs Village, a large rural residential strata title community near Larnook, in northern New South Wales.
Web Address:
www.communitypermaculture.com.au
---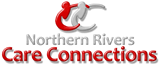 Northern Rivers Care Connections:
not-for-profit community based organisation
Our mission is to support you when you require additional care and support to help you through periods of illness, injury or as you age. Our role is to help you to remain independent, in your home and participating in your community for as long as possible.
Web Address:
www.careconnections.org.au
---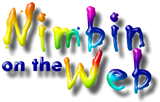 Nimbin on the Web:
the ultimate web site about Nimbin
Nimbin offers a wealth of experiences: artists, healers, performers, environmentalists, workshops, community organizations, businesses, festivals, communities. Nimbin is a magical place!
Web Address:
www.nimbinweb.com.au
---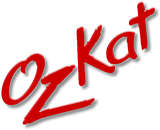 Ozkat Clothing Byron Bay:
quality garments with value for money
OzKat Clothing was formed from our association with Oz/Australia and Kat/Kathmandu. OzKat is specialized in comfortable cotton clothing in varying textures of handwoven cotton. A lot of our clothing is unisex, in sizes ranging from S-XXL - some items in XXXL - drawstring pants, fishermans pants, shirts, jackets, shorts, dresses, ponchos, hats, bags, shawls and more.
Web Address:
www.ozkat.com
---

Sundara Retreat:
is located in a rural haven
You can let go, relax and enjoy the beauty of nature in a tranquil and energising environment. Sundara can accommodate individuals, friends, or couples for Spiritual, Health, Healing or Relaxation Retreats. Also ideal for Artists and Writers Retreats.
Web Address: www.sundararetreat.net
---

Teretre Tourist Cabins:
offers a unique holiday accommodation in Nimbin
It consists of 4 cosy one bedroom timber cabins and 1 apartment nestled on 33 acres of natural bushland with a relaxed country atmosphere whilst being within easy walking distance of local restaurants and shops.
Web Address:
www.teretre.com.au
---