Current Web Sites
---
People ask which programs have been used to create our web sites, below is a list of the main software and scripts used to create the following sites.
Dreamweaver

Cascade Style Sheet

WebAssist

MySQL

phpMyAdmin

Photoshop

Fireworks

Flash

PhotoZoom

Axialis IconWorkshop

Java Scripts

CorelDraw

PhotoPaint

Various Internet Browsers

Words
---

Vocational Services
has developed a strong and reliable process of identification and management of career change. I call this process Career Profiles and it allows me to highlight a person's transferable skills, experience, work preferences & personality. I can then develop a profile plan that can be followed within a structured program or on their own.
Look through the resources and contact Ross Miller for further information.
Career Profiling and job re-assignment is often a complex task.
Use this service and its resources to move forward in the goal of achieving the next step in your challenging and fascinating career pathway.
This web site has been constructed to operate on three different levels: public area, secured administrative area to manage contents throughout the site and secured clients area in which download of files and specific contents are accessible only to the designated users.
Web Address:
www.careerprofiles.com.au
---

Colour Art Cards
Colour Art Cards is an Australian owned and operated business, established in 1992 by artist Josephine Window.
We wholesale to the retail sector a distinctive range of Fine Art reproductions, available as Art Greeting Cards and Giclee Digital Art Prints.
Original Art is also available for sale on this website or by appointment. Among our customers are bookshops, art galleries, post offices and gift shops.
E-Commerce web site with a public and administrative section in which products can be uploaded and edited from a secured area in the site
.
Web Address:
www.colourartcards.com.au
---

Community Permaculture
is a collection of passionate and experienced environmentalists, educators and permaculture practitioners. Our training centre is based at Billen Cliffs Village, a large rural residential strata title community near Larnook, in northern New South Wales.
There are two levels in this web site: public and administrative. The Administrator once logged in to a secured area can delete, add and edit contents and images throughout the entire web site.
Web Address:
www.communitypermaculture.com.au
---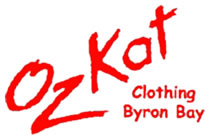 OzKat Clothing
was formed from our association with Oz/Australia and Kat/Kathmandu. We have been doing business in Kathmandu, Nepal for 25 years now. We create two collection per year - winter and summer.
We produce quality garments with value for money. We specialize in comfortable cotton clothing in varying textures of handwoven cotton. A lot of our clothing is unisex, in sizes ranging from S-XXL - some items in XXXL - drawstring pants, fishermans pants, shirts, jackets, shorts, dresses, ponchos, hats, bags, shawls and more.
E-Commerce web site with a public and administrative area. The client requested administrative rights not only to fully manage contents and products but also the esthetics and layout of the entire site. This site is a statement of a very creative mind with a quite funky appearance.
Web Address:
www.ozkat.com
---

Centre for Change
There are certain places and landscapes on the earth that amplify and assist the unfolding of transformation within the individual.
The Centre for Change, in the Rainbow Region of N.E. New South Wales , Australia , is such a place, set in 65 acres of stunningly beautiful landscape.
Looking out over Mt Warning (Wollumbin), The Pinnacle in the Border Ranges , Sphinx Rock and Blue Knob it lies within the Aboriginal Sacred Triangle and is a place of vibrant, ancient and transformative Earth energies.
The Centre for Change is also a meeting place where people can come together for mutual support and encouragement for the creation of a New Pattern for Living, a harmonious Earth culture for the coming Age.
This public web site has been designed around about 2007 with a small budget allocation and minimalist web design options, however it has been proved to be effective and is still going strong today's.
Web Address:
www.centreforchange.net
---

Sundara
is a rural haven surrounded by a beautiful subtropical garden and abundant wildlife.
You can let go, relax and enjoy the beauty of nature in a tranquil and energising environment.
Sundara is set in a large Solar Village in the Rainbow Region Nimbin, Kyogle and Lismore.
Sundara can accommodate individuals, friends, or couples for Spiritual, Health, Healing or Relaxation Retreats. Also ideal for Artists and Writers Retreats.
Privacy and seclusion make it ideal for a Personal Retreat or time out to de- stress from your busy life. Sundara provides a space for Self Guided or Guided Retreats.
This is a budget web site with public access only, it is possible make booking through the online form.
Web Address:
www.sundararetreat.net
---

Teretre Tourist Cabins - Nimbin
Teretre's unique holiday accommodation in Nimbin consist of 4 cosy one bedroom timber cabins and 1 apartment nestled on 33 acres of natural bushland with a relaxed country atmosphere whilst being within easy walking distance of local restaurants and shops. Each cabin provides well furnished accommodation with quality bathroom and kitchen facilities opening up to a roomy forest-facing verandah.
The holiday cabins were re-created from the old army barracks built in the 40s to house and train the troops. Later, they were used as temporary accommodation for thousands of new arrivals to Australia. The old timbers used in the floors, verandahs, windows and weatherboard are highlighted against the clay rendered walls and the corrugated iron with the green forest as backdrop.
Numerous species of birds and wallabies are seen and heard, bringing an air of peacefulness and will be enjoyed from you own private verandah with your best friend. privacy.
This web site has two level, administrative and public; a Flash scrolling panorama greet visitors on the home page. The Administrator once logged into a secure area can upload photos and contents in nearly all the web pages and also manage the online Photo Gallery by creating new albums, assign titles and description to every uploaded photo in the galleries.
Web Address:
www.teretre.com.au
---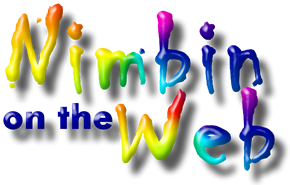 Nimbin on the Web
Nimbin offers a wealth of experiences: artists, healers, performers, environmentalists, workshops, community organizations, businesses, festivals, communities. Nimbin is a magical place!
There is so much that can be said about Nimbin with this web site attempting to be a Nimbin portalshowing everyone how much is packed into such a small village. Nimbin is a very dynamic place, evolving and changing all the time; it is challenging to upkeep this web site with all the transformations occurring; so be prepared to find something outdated amongst the many pages of this web site. Promotion Bites has this web site on the upgrading list; beware something will be changed and updated very soon, so be patent and keep looking!
Web Address:
www.nimbinweb.com.au